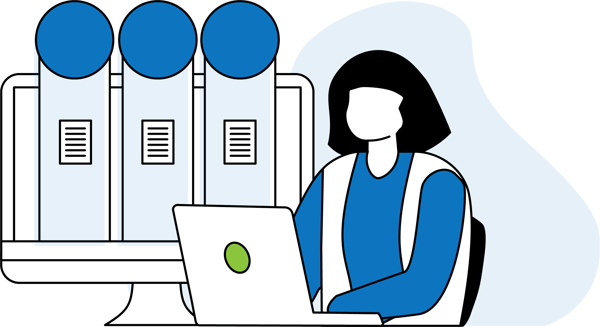 Transition Projects & Programs with ease
ServiceIN provides a defined path for organisations who need to design and transition large projects or digital products into production with consideration to ITSM and operational support requirements (BAU).

A formal ServiceIN approach is important because it ensures that major programs, projects and services are introduced in a controlled and coordinated manner, with minimal disruption to the business operations.
ServiceIN includes 3 Distinct Track Options:
ServiceIN Track 1.
Define and translate project outcomes and deliverables into ITSM requirements ready for transition into BAU.
ServiceIN Track 2.
Review and redesign existing ITSM capabilities in readiness for new or modified services to transition to BAU.
ServiceIN Track 3.
Deliver ITSM based improvements to ensure the smooth delivery of projects, new or modified services into BAU.
Benefits to your organisation:

Minimises Risks: ServiceIN helps identify and mitigate potential risks associated with new or changes to IT services. It ensures that Service follow a formal operational support pathway before they are implemented, minimizing the risk of service disruptions or negative impacts on the business operations.

Enhances Service Quality: A formal ServiceIN ensures that new or modified services are delivered to the customers with the expected quality. It ensures that service levels are considered, maintained or improved, and that customer satisfaction is not compromised during the transition project to BAU support

Increases Efficiency: ServiceIn helps increase efficiency by streamlining the process of introducing new or changes to IT services. It ensures that new or changed services are implemented in a timely and efficient manner, reducing the time and resources requirements.

Ensures Compliance: ServiceIn ensures compliance with organisational compliance requirements. It ensures that all new services and changes to are documented, tracked, and audited in alignment with your organisations controls frameworks and requirements.

Facilitates Communication: ServiceIn facilitates and drives formal communication between different stakeholders involved in the introduction of a new or changed service. IT operational support staff, business users, and customers become aware of the new or changes, requirements and impacts, reducing the risk of conflicts.